The Miami AV Experience
Visual Identity
Ford & Argo Ai have unveiled their autonomous vehicles (AV) operations in Miami.
They are building a self-driving services platform in partnership with cities and companies around the world.
I was asked to create and design the full visual identity for The Miami AV Experience, a program that gave special guests a chance to test-ride Ford's prototype self-driving vehicles through Miami's vibrant neighborhoods.
Inspired by the city's vibrant colors, its Deco architecture, ocean waters and stunning skies, I was able to develop an identity system that utilizes colors as a base to channel Miami's true essence, while giving Ford an energetic look & feel for its exhilarating future ahead. Enjoy!
Superheroes need to shave too.
But, what kind of scientific improvement Gillette's brightest R&D minds would have to make in order to figure out the grooming needs of a whole new league of humans?
////////////
The Best A Super Hero
Can Get
Gillette teams with Warner Bros' on a co-promotion for the forthcoming "Justice League" movie in the new "The Best a Super Hero Can Get" campaign that includes themed razor packs around six different superheroes.

The campaign includes a film that shows Gillette's R&D facility striving to develop products for Justice Leaguers. For example, treating Aquaman's saltwater irritation or The Flash's windburn. It also asks questions such as how would you develop a razor for Batman, who already has a tool for every situation? Answer: "paint it black."
////////////
Role
Campaign Concept. Art Direction for TV, Social, Digital.
The film was launched online and via social media globally.
The brand and Warner Bros also teamed up for a Justice League-themed Virtual Reality experience in which users step into the shoes of heroes such as Batman.
A variety of gift boxes were created for regional markets around the globe. Each box featured a limited edition Justice League razor.
People have a hard time making decisions when given too many options.
There are around 1.3 Billion ways of customizing a Bentley.
////////////
Bentley Studio
A guided and interactive experience allowing guests to curate photography to drive the customization process of a new Bentley. All while reinforcing its position as a premiere luxury brand.
////////////
Role
Art Direction. Design.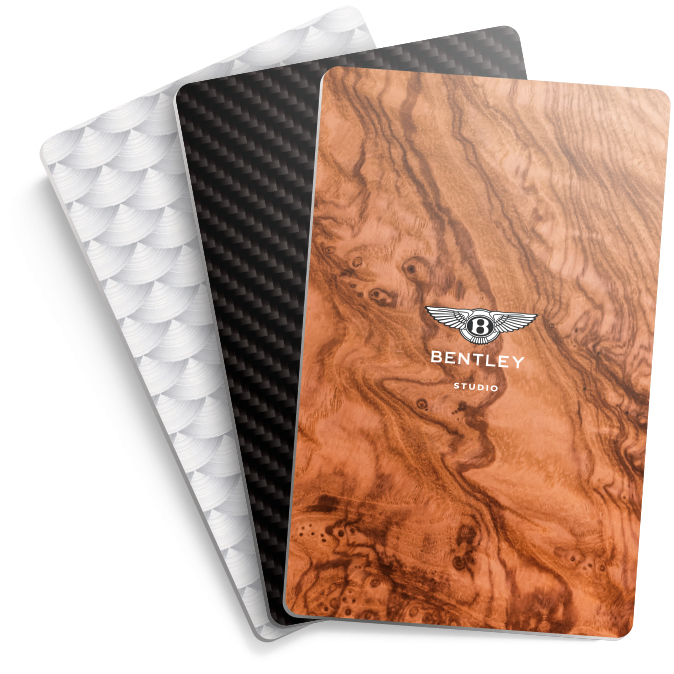 These cards guided this interactive tour.
How does TD Ameritrade offer value? Let me count the ways. Launched in September 2018, this spot aims to convince traders that despite charging more than their competitors, TD Ameritrade has all the important stuff you need.
Live Ultra
The idea of inserting beer within a fitness category and into a social conversation is Michelob Ultra's ultimate challenge.

We took that challenge and created an engaging social campaign to bridge these two worlds in a very organic way.
Living ULTRA is all about being able to live FIT and FUN at the same time. To communicate that notion, we tapped into Michelob Ultra's own brand ambassadors and created snackable videos (:15 each) profiling them and how they live Ultra their own way.

////////////

Meet Jera Foster, a NYC cycle instructor and fitness influencer.
Ultra me
This :15 video was used to kickoff the campaign and introduce Jera Foster to Michelob Ultra's following base.
Ultra us
This video features Jera and her community of friends and family; an important element that brings "fit" and "fun" into her lifestyle.
Ultra hour
A third snackable video that expands a bit further into Jera's lifestyle.
For more social content, visit @michelobultra on Instagram.
Seriously! There are two types of sweat, thermal and emotional. Emotional (Stress) sweat is the kind that stinks, especially when you're under stress.
////////////
Stress Drills
In this global campaign, we took real athletes and had them work out in the middle of their real phobias to show that Gillette Antiperspirant protects against thermal and more importantly, stress sweat.
Director: Vesa Manninen
Editor: Gary Knight
////////////
Role
Art Direction. TV, Social, Digital.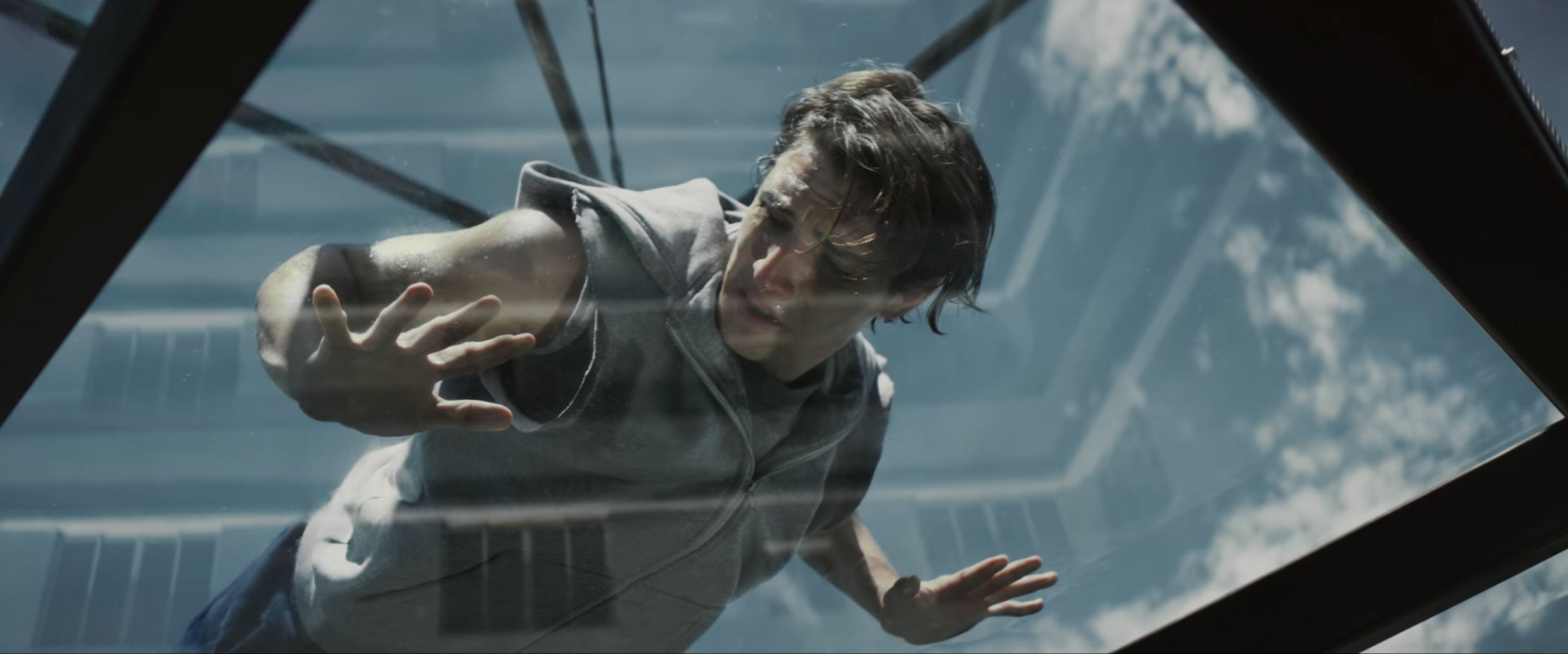 Feel the G-forces as you drive a Porsche
The Porsche Roadshow invited drivers from 10 different cities across the US to get behind the wheel of the world's most exhilarating cars — the Porsche Panamera, Boxster S, Cayenne, and the original racing icon, the 911.
This once-in-a-lifetime driving experience gave enthusiasts a chance to drive a Porsche the way it was intended – on specially-designed driving courses, with coaching from certified Porsche driving instructors.
////////////
Role
Art Direction
At a certain point in a man's life, it just clicks.
But, what if Neymar or FC Barcelona never stepped up?
////////////
It Just Clicks – FCB Partnership
A global entertainment partnership with FC Barcelona that explores the curious alternate reality of Neymar and FC Barcelona if they never stepped up.
////////////
Role
Art Direction. TV, Social, Print, Digital.
To break through the clutter of CES and educate tech small business owners on how American Express OPEN can help them grow their business.
////////////
The Small Business Big Shot Game
A phygital multi-player game allowing CES's business owners to test their tech, business, and CES know-how for the chance to win exciting prizes.
This highly engaging game helped AMEX increase card acquisition margins and provide meaningful solutions to small business owners in the tech world.
////////////
Role
Concept. Game, space, logo design.
Awards

Event Tech - Best Use of Gamification
Event Marketer - Best Use of Gamification
Silver Stevie - Best Exhibition Display
Ace Awards - Silver Booth Design Experience
Results

1800+ Game Plays
1600+ Leads Generated
3+ Million Social Media Impressions
100% Card Acquisition Goal
If you prep right, you shave right.
Shaving can cause a series of micro impacts on your skin, causing irritation.
////////////
Jackhammer
By using a jackhammer as an analogy, we enacted this highly irritating act and dumped shaving cream on it. Lots of it! The music and custom sound effects helped enhance the idea protection against irritation.
This campaign was created for digital first. This eye catchy choice of visual optimize viewership and stopping power on pre-rolls, social scrolls, and any other digital placement.
It is currently deployed to all Gillette regions worldwide.
////////////
Role
Campaign Concept. Art Direction – Content, Social, Digital.
Gillette Endurance Gel is clear.
////////////
Protection, clearly.
We created a digital campaign by turning our product into a terrarium-like object, we created a series of visually captivating miniature scenes, where men are likely to produce stress sweat.
////////////
Role
Art Direction. Social, Print.
Social
Four scenes were created in total. Each scene was shot, animated and published
on most popular social media sites as paid ads and social posts.
To date, most posts have been viewed over 2 million times.
Craft
All four scenes were custom made by miniature artist Roy's People.
Figurines were around 1 inch in size and carefully created to fit inside the deodorant's clear canister.